If you have uploaded your photos under "Files", you have the option of copying these to the "Photos" category. Just right-click on the relevant folder. You can then decide whether the photos should simply be copied to your timeline, or whether further albums should be created.
Please note that "Photos", unlike "Files", has a flat album structure. It is not possible to create sub-albums.
The following dialogue will help you to transfer your hierarchical photo folders to a flat album structure: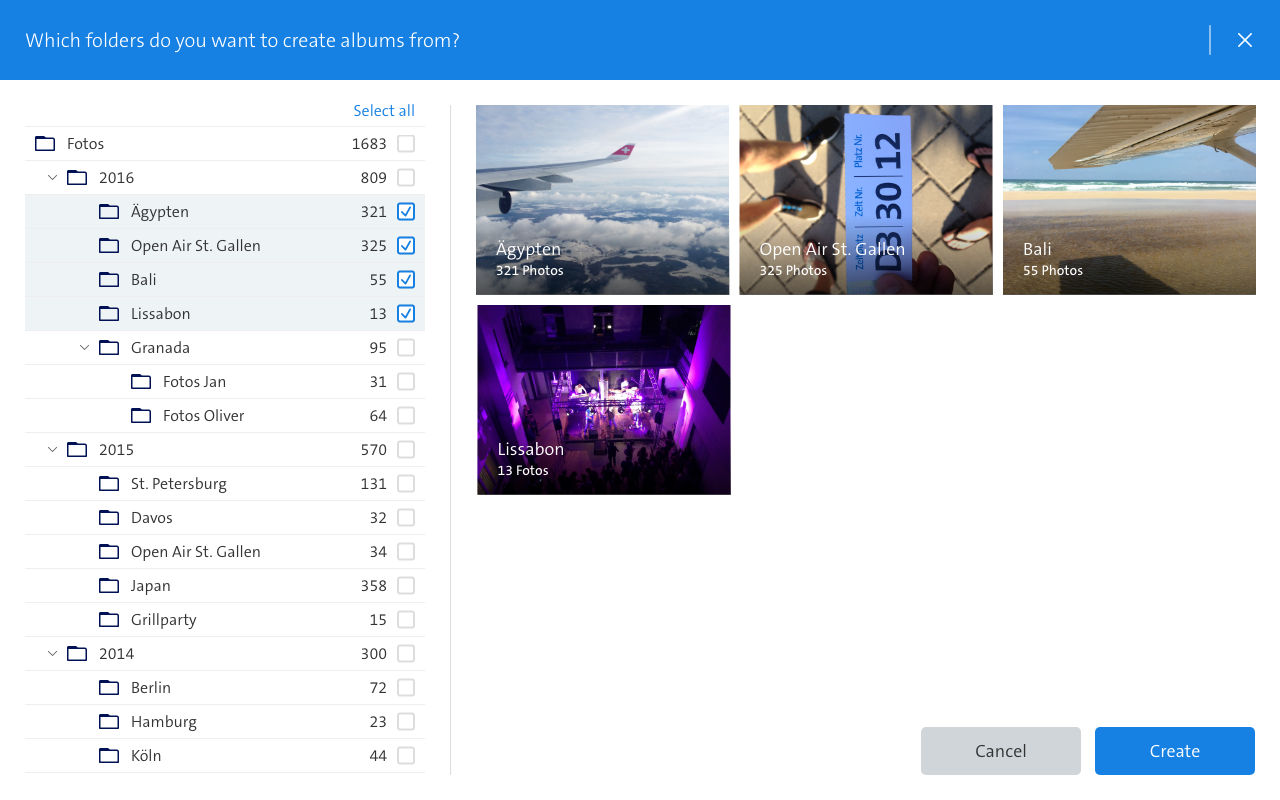 In the left-hand column, select all folders you wish to convert to albums. The right-hand side shows a preview of the album view.